[vc_row][vc_column][vc_single_image image="7963″ img_size="full"][/vc_column][/vc_row][vc_row][vc_column width="1/3″][vc_custom_heading text="< Back to Events" font_container="tag:h4|text_align:left" use_theme_fonts="yes" link="url:%2Fabout-us%2Fevents%2F|||"][vc_empty_space height="50px"][vc_custom_heading text="When" use_theme_fonts="yes"][vc_column_text]October 28, 2020
18:00 – 19:30 SGT | 11:00 – 12:30 CET[/vc_column_text][vc_custom_heading text="Where" use_theme_fonts="yes"][vc_column_text]Online[/vc_column_text][vc_btn title="REGISTER" background_set="yes" border_set="yes" text_color_set="yes" link="url:https%3A%2F%2Fwww.eventbrite.sg%2Fe%2Fgerman-startup-night-virtual-edition-southeast-asia-tickets-124675414521%3Faff%3DWebsite||target:%20_blank|" color_background="#de001c" color_background_hover="#000000″ color_border="#de001c" color_border_hover="#000000″ color_text="#ffffff" color_text_hover="#ffffff"][/vc_column][vc_column width="2/3″][vc_custom_heading text="German Startup Night" use_theme_fonts="yes"][vc_empty_space height="20px"][vc_custom_heading text="Virtual Edition | Southeast Asia" font_container="tag:h3|text_align:left" use_theme_fonts="yes"][vc_column_text]
We are thrilled to announce the upcoming Southeast Asia German Startup Night. Join us virtually where we will introduce our Southeast Asia Class 2020-3 as they embark on their Asia expansion and showcase our graduating Southeast Asia Class 2020-2 who have successfully completed the program!
German Accelerator's German Startup Night Southeast Asia will feature pitches from:
Southeast Asia Class 2020-3
Southeast Asia Class 2020-2
Agenda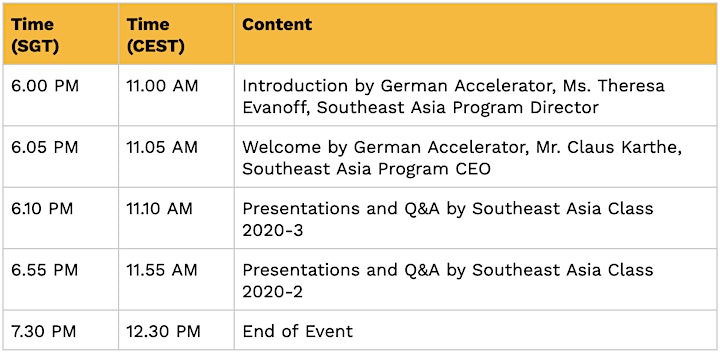 Who Should Attend:
Startup entrepreneurs
Business Angels and Venture Capital investors
Thought and innovation leaders
Corporate representatives
Other movers and shakers from the startup community
As this is a business event, kindly register using your business email address. We'd love to see you online!
[/vc_column_text][vc_btn title="REGISTER" background_set="yes" border_set="yes" text_color_set="yes" link="url:https%3A%2F%2Fwww.eventbrite.sg%2Fe%2Fgerman-startup-night-virtual-edition-southeast-asia-tickets-124675414521%3Faff%3DWebsite||target:%20_blank|" color_background="#de001c" color_background_hover="#000000″ color_border="#de001c" color_border_hover="#000000″ color_text="#ffffff" color_text_hover="#ffffff"][/vc_column][/vc_row]